AI Voiceassistent PowerBrain™
The AI Voiceassistent PowerBrain™ processes complex natural language in online chats, telephone conversations or in emails.
This enables sentiment detection as well as automatic processing of customer requests and workflows.
The Leading Artificial Intelligence Communication Platform
The revolutionary AI Voice Assistant PowerBrain™ is capable of implementing a telephone voice robot and online ChatBot to automate Customer Communication with Artificial Intelligence.
With emphasis on customer service dialogues the AI VoiceAssistant PowerBrain™ automates the processing of customer queries by 100% via telephone and online chat – and fully integrates with all backend systems.
This way it helps dramatically reducing the OPEX of customer service centers.
Solution
Customized and trained voice assistant for energy end-customers in natural language and in writing in professional customer service quality.
Capabilities
• Pre-Trained Artificial Intelligence for the domain and end-customer requests of energy utilities
• Artificially intelligent understanding and comprehension of the natural language of end-customers voice in telephone systems and in writing in online Chat systems
• Intelligent classification of customer requests and demands
• Natural voice and communication flow
• Template-based and customizable dialogue-modules
• Flexible and modular extension with additional dialogues, domains and levels of detailling
• Interfaces for integration in all ICT legacy systems and processes including websites and Smart Phone Browsers
• Easy adjustment to Corporate Identity (CI) colour schemes etc.
• EU GDPR compliant
Added Value
• Super scalable automation and optimization of end-customer services in a systematic process
• Relief of the customer service team of routine jobs
• Increase of customer service quality with 24/7 availability
• Digital recording and monitoring of all customer interactions for analysis, reporting and systematic optimization
• Optimization of the process landscape by automation and OPEX reduction
• Market-Positioning as innovative company with artificial intelligence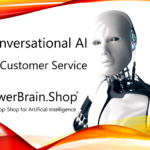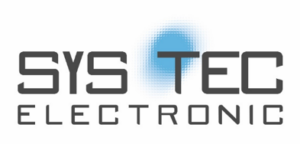 Deutsch: SYS-TEC and PowerBrain.shop electronic Edge AI
Sprechen wir vertraulich über Ihre Projekt Idee!
Wir unterstützen Industrien mit KI Expertise.